Message to Man starts on September 14. Its competition programme In Silico has always been an audience magnet, and this year it promises films on fabric and paper, a film adaptation of spam and a plane safety instructions card, stagings of executions and dreams, computer simulations and new works by Radu Jude, Ken Jacobs and John Smith. Nikita Smirnov briefly presents the programme.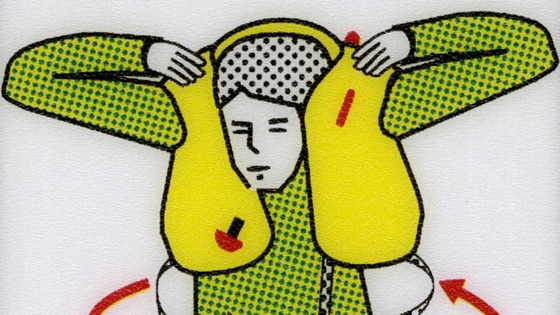 In Silico, one of the most popular programmes of the festival, returns with over 20 films. This year, abstractions reproduce the sensation of sleeping, computer simulations reflect reality, archive materials fold into a bad infinity, a newsreel is compared to a staging and the moving image – the very mechanism of cinema – frame by frame disintegrates into imprints on fabric or light on a wall. Let me tell you about some of the stories of the upcoming competition.
A number of this year's competitors deal with appropriation and adaptation of someone else's text. A State of Grace, directed John Smith, whom all In Silico viewers know very well, uses a passenger instructions card from a Boeing to deliberate not on safety, but on something completely different. In Hi, I Need to Be Loved, spam letters are read aloud by actors recruited through Craigslist (that is, in a way, by spam actors). This film has become a festival hit, having been screened at over a dozen of them. On the one hand, it looks at a possibility to interpret a manipulative, dead text which is hardly better than a phone book, and on the other, itself poses the question of manipulation of actors.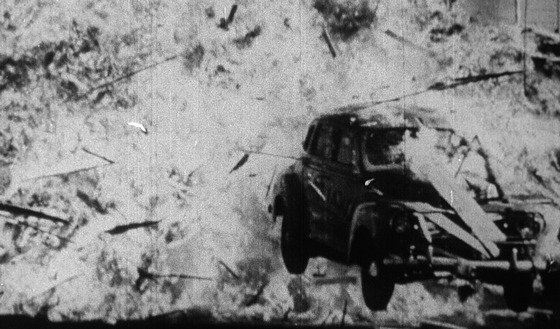 Ken Jacobs, a classic, is another author whom the audience of the programme knows very well. His The Whole Shebang is a reincarnation of his own experiment from 1980s. Jacobs uses an old technique of replicating contiguous frames with stroboscopic effect using old archive materials. Put together, these archive frames and techniques shift the viewer's perception of the image and produce either a volume effect, or even more complex sensations.
Kayako Oki in Textilm vol.10 «Träumerei» deconstructs the image even more literally. The strange first word is easily explained: She prints a film sequence of frames onto a wide cut of fabric, thus asking the question, when the image itself and our experience of watching it become a fact of cinema. Anna Vasof does a similar thing in Muybridge's Disobedient Horses, where she dismantles movement into phases, into a sequence of frames. At the same time, Vasof resorts to tangible, mechanical means, even more primitive than the one used by Edward Muybridge in his famous horse experiment.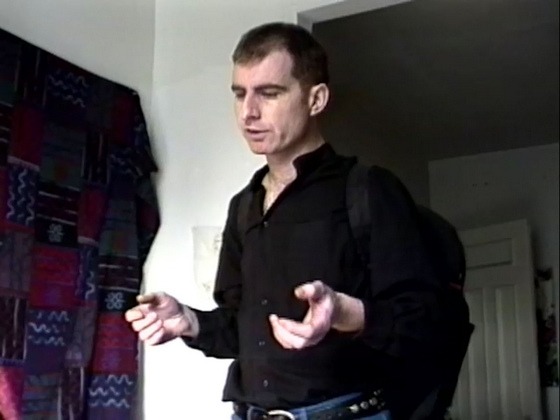 47 Storeys tells the story of a man who in 1996 successfully jumped off a skyscraper platform with a parachute. Then he used an amateur camera to record his impressions, and now, two decades later, he tries to repeat that story at the director's request. However, the psychophysics of a man who has changed considerably in the past years shows that it is impossible to get up close to your former self and your experience that has been obscured by a distance of time.
In the 10-minute-long The Marshal's Two Executions, famous Romanian film director Radu Jude (I Do Not Care If We Go Down in History as Barbarians) puts together a 1946 newsreel of marshal Antonescu's execution with its staging from a 1994 fiction film. Just like with 47 Storeys, here we can say that any repetition is inevitably an interpretation. And yet Jude's editing juxtaposition of two records of execution works in the other direction as well: camera angles and newsreel cuts also force us to speak of an ideological, if not artistic, choice of the cinematographer-chronicler.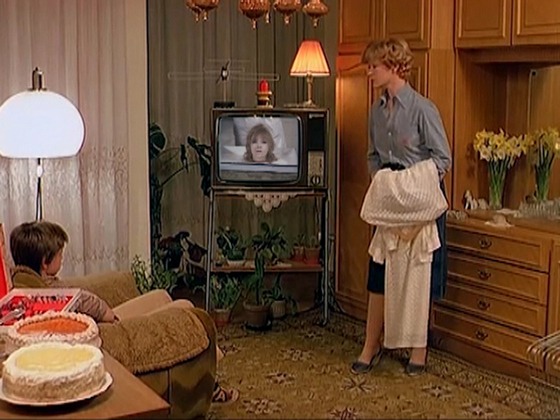 Comrade Women tells of a Socialist woman stuck in a bad infinity of one-sided representations. The film skilfully uses the filmographic destiny of one actress and editing manipulations to show that it is impossible to avoid the totalitarian ubiquity of this representation of "a comrade woman."
Protocorba of Kirill Khachaturov from the Moscow School of New Cinema puts the viewer between the joy and the horror of recognition. Like Mikhail Maximov, the author uses computer manipulations. It is not humans that live here, but mannequins, which simultaneously gives an alienating effect and sometimes reminds of the day-to-day through elusive details: poses, glances, gestures. In short, roughly drawn scenes, Khachaturov alludes to YouTube videos, mundane situations, fashion shoots aesthetic, which produces a controversial effect.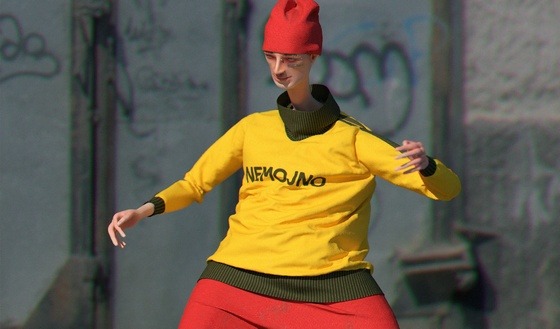 Authors of FragMANts work directly with YouTube database, compiling popular unboxing videos in horizontal and vertical rows. These comparisons and the fragmented nature declared in the title produce a rhythm and repetitiveness that have something diabolic in them.
Another Russian picture in the programme – Fossil Falls by Alexey Kurbatov and Ekaterina Selenkina. Fragments of nature and stone, plucked out of nothingness and shot with 16 mm film, take us beyond experiencing cinema as belonging to man and speaking about him. And yet we have no other experience, and black and white flashes of matter acquire a dream-like quality.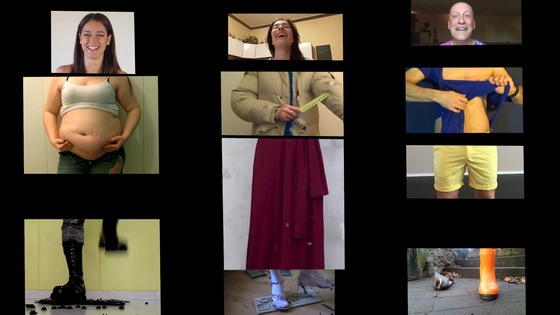 Oneiric Morphology of a Dream is one of the visual interpretations of what we see when we close our eyes at night. Malena Szlam works in the Stan Brakhage style, but her precision in visualising dreaming makes it more than just a repetition of what she has learnt. But then again, perhaps, you remember your dreams differently.
Yuan Zheng in Dream Delivery also works with representation of the dreaming experience, but uses a completely different technique, taking into account both the periphery of human vision and the story with a surreal effect that often characterises our dreams.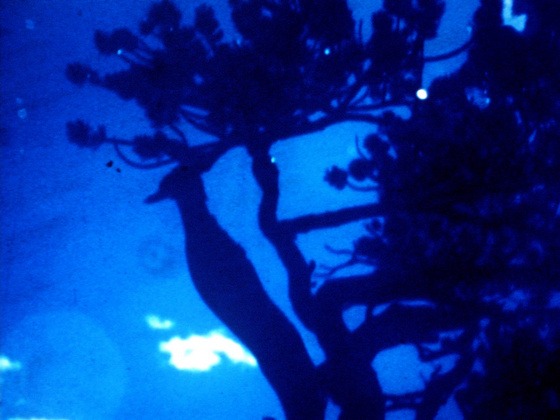 From plain reality of a plane instruction card to the experience of dream representation – looks like this year In Silico will once more be an adventure that requires a long time to absorb.